As of March 2020, GOT Space Ambassadors have visited with nearly 15 schools in the metro Atlanta area. Many of these visits have repeated multiple years.
Beginning in Fall 2020, remote Space Ambassador visits started, which means they can now visit with your classroom / school too!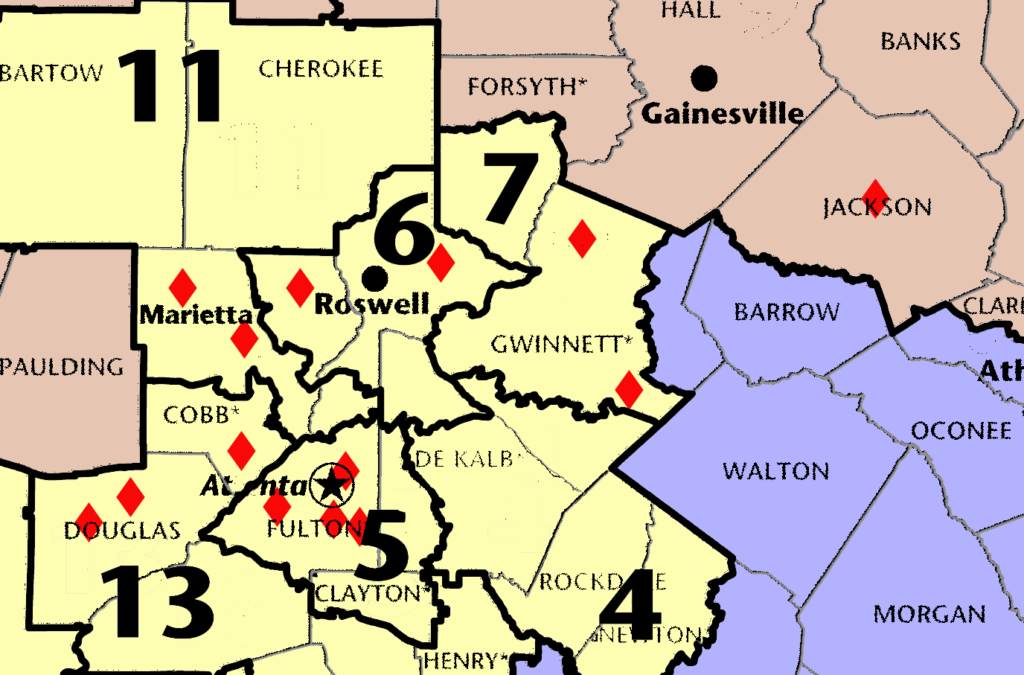 By the numbers: 
~20 undergraduate Ambassadors
~10 graduate Ambassadors
~ 3,000 K-12 students reached
Georgia Middle and High Schools visited
Alpharetta High School, Alpharetta
Carver Early College, Atlanta
Cristo Rey Jesuit High School, Atlanta
Maynard Holbrook Jackson High School, Atlanta
Lanier High School, Sugar Hill
Jean Childs Young Middle School, Atlanta
Georgia Elementary Schools visited
AL Burruss Elementary School, Marietta
Jefferson City Schools STEAM Center, Jefferson
Mableton Elementary School, Mableton
Mason Creek Elementary, Winston
Trip Elementary, Grayson
Disclaimer: the GOT Space leadership team will make every effort to accommodate outreach requests received, however please understand scheduling is dependent upon GOT Space Ambassador availability.