Georgia Space Grant Consortium Presents Lights, Camera, Explore!
A K-12 STEM Video Competition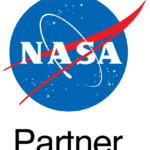 Do you have a science topic you love?  Do you want to share it with others?  Did you ever want to be a STEM movie star? This is your chance!
Lights, Camera, Explore is a competition where the students become the teachers! Just make a video of yourself explaining a science concept and doing a cool activity or demo related to that concept, and submit it to us.  We'll post everyone's videos to a central page so students can learn from each other, and select a top video in each age group (Elementary, Middle, and High School) each month as our monthly feature!
You can check out the submissions so far here: Lights, Camera, Explore Entries
For submissions sorted by age range, you can find them in the following links:
Lights, Camera, Explore: Elementary School Level Entries
Lights, Camera, Explore: Middle School Level Entries
Lights, Camera, Explore: High School Level Entries
For contest winner videos, click here: Lights, Camera, Explore! Winners
Anyone in Grades K-12 during the 2019-2020 school year is welcome to apply.  Winners will be selected in these categories:
Elementary (Grades K-5)
Middle School (Grades 6-8)
High School (Grades 9-12)
You can check out our first winner's edited video on our You Tube channel by clicking here.
Participation is easy:
Learn about a STEM concept that interests you
Design a project or activity to demonstrate that concept with items found around your home
Make a short (<5 min) video of yourself explaining your concept and activity to other students
Submit using the form at the bottom of the page
All approved submissions will be shared on our website.
Monthly winners will have their videos edited to production quality and featured on our You Tube channel and will receive a space-themed prize pack!
Want to make a video, but don't have an idea?  Check out some cool ideas at NASA's STEM site
Contest runs through July, 2020
Contest Rules:
This contest is open to students enrolled in Georgia public, private, or homeschool K-12 programs
All videos must be 5 minutes or less in length
Each video should cover one main concept related to science, technology, engineering, or math
Multiple submissions per individual are permitted
Participants (or their parents) must fill out and submit the release waivers to be eligible
Activities must be safe to do at home with a clear explanation of any safety precautions
The video must be the entrant's original work and must be free of any copyrighted or trademarked material, or any material created by another person and used without that person's knowledge and consent
The video must be free of offensive content, including but not limited to: 1) obscene or hateful language or images, any 2) content which is defamatory of any person, 3) content that promotes violence or discrimination on the basis of race, sex, religion, nationality, disability, sexual orientation or age, 4) Content that is intentionally deceptive, 5) content that promotes illegal activity or threatens another person or entity
Selection of Monthly Winner based on:
Correctness of explanation
Quality/clarity of explanations (should be appropriate for a K-6 audience)
Creativity
Activity can be done with materials most students would have access to at home
Bonus points if the STEM concept is linked to space!
Download and fill out these media release forms to submit with your application:
Application:
If you have questions, contact kelly.griendling@gatech.edu