Dr. Stephen Ruffin, GSGC Director, elected to chair National Council of Space Grant Directors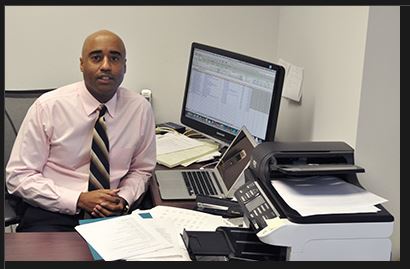 A member of the Georgia Space Grant Consortium since 2009, Dr. Ruffin will assume a national role in NASA'S Space Grant College and Fellowship Program in July.Read more...
Each One Teach One: Armstrong engineering undergraduates mentor local elementary school students.
Every week during the Spring 2014 semester, five Armstrong undergraduate engineering students volunteered two to three hours a week to help Spencer Elementary School students with the development of their math skills and problem-solving abilities. In addition to math tutoring, the undergraduates developed and supervised developmentally appropriate engineering projects for the elementary school students. The projects were designed to introduce fundamental engineering concepts through device design, construction and testing. Read more...
Armstrong Atlantic State University's engineering studies program hosting the 2014 engineering design challenge
Putting students to the test. Armstrong Atlantic State University's Engineering Studies Program hosted the 2014 engineering design challenge,which showcases the ingenuity and creativity of students from johnson - beach - and Savannah High Schools, Savannah Early College and Savannah Christian Preparatory School. each team, comprised of four to six students, designed and built a self-propelled hovercraft with the assistance of a project mentor and armstrong students. the competition includes a 40-meter race, a timed maneuver course and a design poster presentation with an engineering journal evaluation. "this is a great opportunity for Armstrong as a local university to really support and reach out to the local high schools and our plan is to keep doing this event every year." here you can see some video posted on our facebook page of ariel footage from the challenge taken by a drone. engineers from gulfstream and other local companies selected the winning design. which won 500 bucks. Watch the video...
GSGC Affiliate ORBIT Education, Inc. offers Engineering Design Summer Camp experiences for middle school students
ORBIT Education, Inc. a GSGC Affilliate since 1993 is once again providing hands-on engineering design summer enrichment programs for students in grades 3 – 8. Two camp sessions focused on NASA activities and missions will be offered throughout the month of June. Return to The Moon: An Engineering Design Challenge Summer Camp is geared to younger grade students and provides challenging activities on what it takes to reach the Moon, land and live on its surface. Engineering Design Summer Camp is for students in the middle grades and will teach them 3D engineering design software to create unique flying gliders. The camp will explore the engineering design process, use decision making engineering tools, and study the design of wind turbines. For more information visit this site
Mercer University Space Grant Affiliate Reaches Out to Local High Schools
In response to requests from local leaders and high school teams, Dr. Anthony Choi, Director of Machine Intelligence and Robotics Laboratory (MIRL) at Mercer University, developed the Robotics Workshops for high school students and coordinators covering all aspects of FIRST Robotics Competition. In the workshops participants gain ideas and strategies on how they can solve or improve on their designs. Students study sensor characteristics and sensor fusion and their relationship to actuators in the context of autonomous programming. As an added bonus, school teams are able to test their new found technical knowledge at the off-season event, GRITS, held in mid-October at Warner Robins Air Force Base. This past year two summer workshops were conducted with 30-40 attendees each. High school teams are eager to tap into the expertise and guidance provided by MIRL and requested opportunities for site visits to their high schools for individual help. The MIRL outreach activity greatly improves the experience and quality of performance for these teams. Watch the video from local NBC station WMGT.